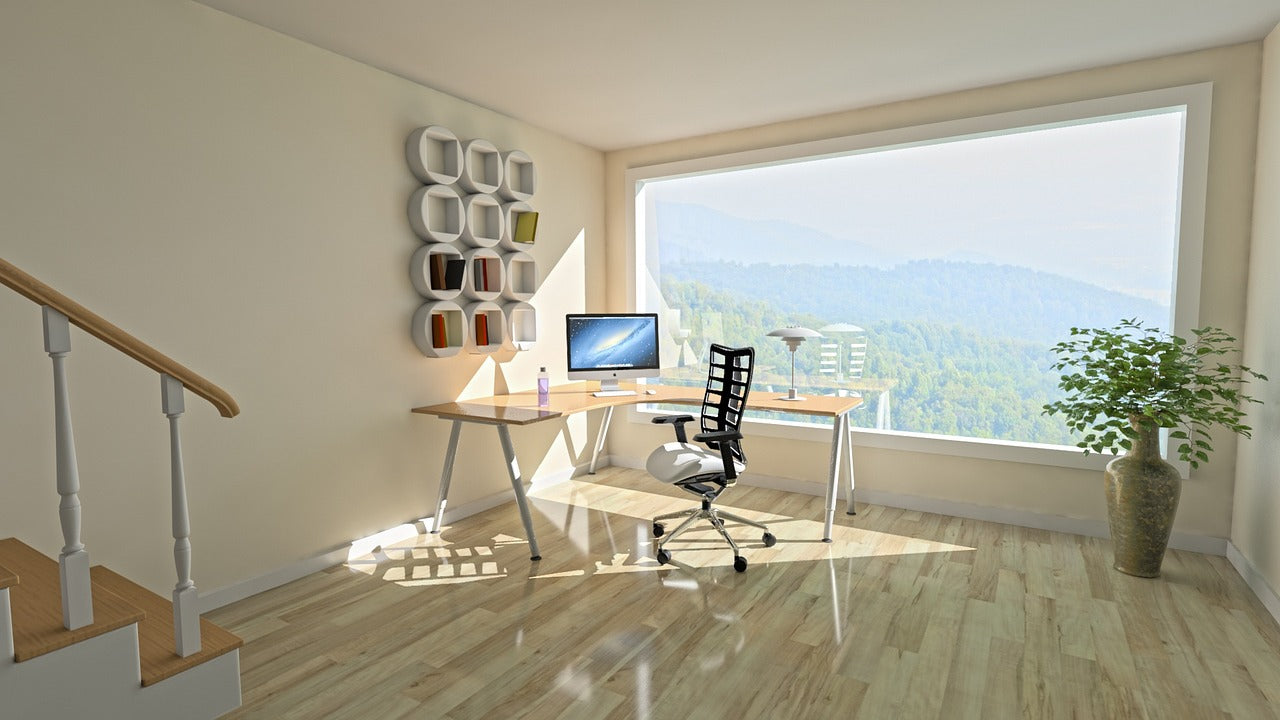 The Best Big and Tall Office Chair for 2023
If you're a big and tall person, you might have difficulty finding a comfortable office chair. However, whether working at home or in the office, you must always ensure that your back is fully supported.
Considering purchasing a new office chair?
Keep reading as we'll learn about the best big and tall office chairs for 2023, and the essential tips for finding tall office chairs. Take advantage of this crucial information that could help you work comfortably and in style in the new year.
Why is it Challenging to Find an Office Chair When You're Big and Tall?
Being big and tall can present you with difficulties finding clothes the right length, and it can also become an issue when you're trying to find the perfect furniture for your office. A standard office chair might cause the following problems for big and tall people:
Leg discomfort

—if your seat height is too low, your office chair could cause your legs to become uncomfortable and exhausted due to the need to overbend your legs.

Hunching and back discomfort—if your chair and desk are not appropriately aligned, you could be hunched when working at your desk.
Uncomfortable arms

—if you cannot adjust the height of your armrests, they might be too low to rest your arms on

comfortably while you work

on your laptop or desktop.
Choose the right office chair to support your taller body and avoid these issues.
Factors to Consider When Choosing the Right Office Chair in 2023
If you're looking to choose an office chair for a tall person, you need to know what you're looking for. Below are some top factors to consider when choosing the right office chair in 2023.
Accommodation
It is best if you accommodate your height. This means that you'll need a tall chair with a higher weight capacity and a tall backrest. This way, your chair won't cut off at an uncomfortable point at your back, and the chair will be able to accommodate your weight. 
If you are a more prominent person, you'll also need an oversized occupant office chair that provides you with enough room to sit comfortably. You'll need plenty of room to move your legs and change positions regularly—the body is only meant to sit in the same place for a short amount of time.
Comfort
In addition to finding an accommodating chair with enough room for your body and enough support for the height of your back, you'll need to look for comfort. There may be extra weight on the pelvic bones of big and tall people, which causes tension and discomfort. If you're looking for a new chair, you must prioritize comfort with a padded seat and comfortable backrest design.
Ergonomics
Ergonomic office chairs are the most comfortable for all body types, as they are adjustable. The main ergonomic office chair features to look for include the following
Adjustable lumbar support

—since most chairs have a groove that follows the curvature of the spine, a tall person will need adjustable lumbar support. This will move the groove of the chair, ensuring that it sits in the right place for the person's spine length.

Adjustable armrests

—if you are a taller person, your armrests will need to be tall, too, so that you can effortlessly rest your elbows and sit while you work. Adjustable armrests can adapt to suit your height and allow you to rest your arms in the optimal position. Some armrests move laterally to adjust the seat width, accommodating more prominent people.

Adjustable seat height

—you don't want to be hunched over your desk, and you don't want your legs to be too bent while you work. You'll need adjustable seat height to ensure that your tall desk chair can sit at a comfortable height for your desk.
Durability
When you invest in a comfortable office chair for your desk, you need to know that it will stand the test of time. If you opt for a ten-year warranty, your chair is bound to last.
Price Range
Consider setting a price range and budget before you begin shopping. This will ensure that you stay within your budget. This way, you can refine your search for a chair within your price range.
Best 6 Big and Tall Office Chairs for 2023
Now that you know which qualities and features to look for in a big and tall chair, let's look at the best big and tall chairs on offer at Freedman's. These chairs are bound to help you stay comfortable while working all day, they'll hug your big and tall body just right.
Titan Big And Tall High-Back Chair
The Titan Big And Tall High-Back Chair is the best ergonomic office chair for tall and big people—it's all in the name. If you want a chair with a padded seat and plenty of seat width, you'll love the Titan. The chair comes in faux leather, with wide-set armrests that are perfect for longer arms and wider bodies. 
The chair features wheels on the bottom for maneuverability, allowing you to easily slide around the room as you need to attend to different tasks throughout the day. This heavy-duty office chair is perfect for those who need a robust seating option with a larger weight capacity.
Breathable Big And Tall High-Back Chair
In those hot summer months, it can be impossible to stay dry, and sitting in a leather seat will only add to your discomfort. With the Breathable Big And Tall High-back Chair, you can support a comfortable sitting position and keep dry and fresh on those sweltering days. 
The chair dimensions help bigger individuals, and the high back is ideal for supporting a taller person's back. This executive-style chair has adjustable armrests, lumbar support, and seat height adjustment to help you feel more comfortable. The mesh backrest allows for steady airflow.
Bedarra
The Bedarra High-back Executive Office Chair is designed to provide absolute comfort, and the sleek modern design is excellent for making a positive impression on your clients and elevating the design of your office. The seat depth adjustment operates using a pneumatic gas pressure device so that your ergonomic features are smooth, easy, and don't require you to pull your seat up. The seat width is perfect for big and tall people, and you can tilt the entire chair to support your preferred working posture.
There is built-in lumbar support for those who need extra cushioning in their lower back, and the seat tilt features can help relieve any pressure in your pelvic region. This is an excellent gaming chair for big and tall users, as the seat tilt allows you to recline, relax, and game comfortably. Or, it could be the perfect computer chair for your office.
Executive High-back Chair
The Executive High-Back Chair is an office staple for all body types, and the preferable seat width is an advantage for big and tall people. There are so many ergonomic chair features with this chair that you can mold to support your body—no matter your shape or size. Here are some of the flexible options for the Executive High-Back Chair:
Synchronized tilting

—you can simultaneously tilt the base and back of your chair, reclining to take some pressure from your pelvic region.

Height adjustment

—you can easily adjust the height of this seat design using the height adjustment feature. If you want to ease the strain on your neck from looking down, you can quickly lower your chair to ensure that your computer chair sits you at eye level.

Adjustable lumbar support

—the height adjustable lumbar support on this chair helps ensure the chair groove's structure perfectly syncs with your body.
With all these adjustable features, the Executive High-Back Chair is one of the best gaming and computer chairs. You'll need to check the armrest height before purchasing, as the chair has fixed armrests. The chair's base is highly padded with a large seat cushion, allowing for comfortable working hours or gaming.
The chair has smooth dual wheel casters, allowing you to easily transport the tall gaming chair from place to place without straining your back.
Mid-Back Task Chair
The Mid-back Task Chair is perfect for big and tall people as it features a mesh backrest. The mesh backrest makes an office chair more versatile in the office furniture industry, as it is highly malleable and makes the space seating significant. The mesh follows the natural grooves of the body, providing pressure and support for ultimate comfort. 
A traditional office chair might have tracks and bends that do not suit a prominent occupant. The Mid-back Task Chair allows for more malleability regarding your spinal length. The Mid-back Task Chair offers more ergonomic features than the average office chair, see below:
Seat height adjustment

—designed to suit everyone, this chair offers adjustment for the seat height to make the best office chair, no matter your size.

Seat glide function

—the best-oversized occupant office chairs offer ergonomics that help you adjust the back of the chair to suit the length of your legs and the size of your back. The Mid-backTask Chair allows you to adjust the distance between the backrest and the chair for a perfect fit.

Center tilt

—for taller people, there can be much more weight and pressure on the pelvic region when sitting for long periods. To reduce this pressure and relieve discomfort, you can use the center tilt function to recline your chair and soothe your spine.

360 ° swivel

—you need a chair that offers you agility. These office chairs allow you to swivel and look in any direction, which is particularly beneficial for those with spinal health problems.
If you want to avoid big tall office chairs in your home or office due to their size, a mid-back chair can be an excellent alternative. It takes up less space, and your room can still look minimal, clean, and spacious. Traditional office chairs are less suitable for those with different body shapes, but the ergonomic features of this chair can make it adaptable to most body types.
Task Chair
This task chair is an excellent standard option for any office and is still suitable for most body types. The chair does not have armrests, allowing for larger bodies. It is not a tall chair, but the mid-back posture support offered makes it an excellent big and tall chair choice. This is the most versatile and adaptable tall office chair option.
If you don't know who will be using your tall executive office chairs, there is little reason to invest in a chair with a significant weight capacity and seat width designed for more prominent individuals. The Task Chairs are one-size-fits-all tall desk chairs that allow for all body types. The best office chairs will be comfortable for most body types.
Conclusion
When choosing a chair for big and tall people, space is critical. You need a tall executive chair with a wide seat width, adjustable armrests, and other ergonomic features. Ergonomic chairs and chairs designed for tall people are ideal for your office if you're accommodating a big and tall person.
Are you interested in office furniture? Why not check out the collections on offer here at Freedman's? We love furniture, and we love comfort!