Top Rated Office Furniture in West Palm Beach, FL
Serving Businesses All Across The West Palm Beach Area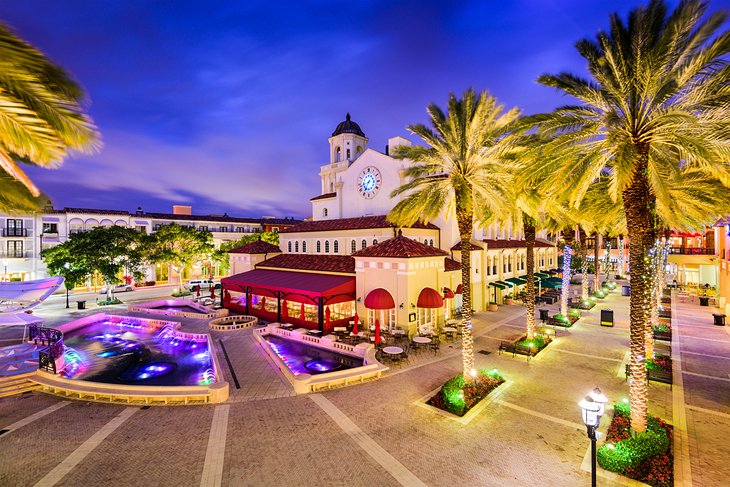 At Freedman's Office Furniture in West Palm Beach, Florida, you'll find a wide variety of new office furniture. We offer a large variety of brands and products including office chairs, desks, conference tables, cubicles, filing cabinets, and storage. We have a wide array of options from finish to color, to quality, and a versatile inventory.
With over 40 years of experience, Freedman's Office Furniture is West Palm Beach's top choice for new and used office furniture. We know you have many options to consider when purchasing office furniture. We believe our three decades of experience and dedication to customer service sets us apart from our competition.
OFFICE FURNITURE WEST PALM BEACH
Your office furniture says a lot about your business. Not only is it about the appearance of the furniture and the "look" you hope to cultivate in your office furniture selection, but it is also about the quality of the office furniture you choose. For this reason, there is only one West Palm Beach furniture company that will do, Freedman's Office Furniture.
WEST PALM BEACH FURNITURE BUILT TO LAST
If you've never shopped with Freedman's before, you may not know about the little details that make us a better choice for meeting your office furnishing needs. First, our products are made in the USA. In fact, we custom build and ship office cubicles from our headquarters in Tampa Florida. Plus, our products are backed by an impressive 15-year guarantee. That means you can buy with confidence that you're getting products made right here at home and that you are receiving furniture products that are built to last.
PREMIER WEST PALM BEACH FURNITURE COMPANY
Consider all these factors when choosing furniture from what we are sure will become your favorite West Palm Beach furniture company to work with. West Palm Beach businesses need every possible advantage when it comes to meeting and beating other office furniture suppliers with an affordable price. From beautiful office spaces to amped-up productivity that using the right office furniture creates, Freedman's Office Furniture can help you get the right furniture to meet your needs making us the name to turn to when it comes to West Palm Beach furniture for offices.
Don't just take our word for it, though. Reach out today by calling 561-829-2330 in West Palm Beach or visit our beautiful showroom to see for yourself why we are the best West Palm Beach furniture company for your office furniture needs.
(Assembly extra, Cubes extra)
2055 Palm Beach Lakes Blvd.
West Palm Beach, FL 33409
Phone: (561) 829-2330
Your Top Rated Office Furniture Store
For a long time, Freedman's Office Furniture has been the go-to company for commercial renovations in West Palm Beach, Florida for over 42 years. We have provided services of exceptional quality to every customer we meet. You can expect affordable pricing and a wide range of furniture collections to fit your style and budget. You can expect long-lasting desks, luxurious office chairs, cubicles hand-made here in Florida USA, and so much more.
Best West Palm Beach Office Furniture Store Near Me
Are you looking forward to planning your new office space? Out of all the furniture stores in south Florida, Freedman's is the #1 office furniture outlet in west palm beach FL. Your office space plan is one phone call away from designing your dream workspace.

If you are about to make an important investment in your new office furnishings here in the west palm beach area, make sure you go with suppliers who build their office products near you in the same state.  Because we make our cubicles in-house, we can offer wholesale prices on these custom workstations.
About The City of West Palm Beach, Florida
West Palm Beach is a city that has long been known for its charm and beauty. The first permanent European settlers arrived in 1885, making it one of the oldest cities to call Florida home; however, West palm isn't only famous as a historical landmark but also because there are so many things going on all at once! You'll find galleries like Art District South (which showcases art from around this area) or shops located along Royal Poinciana Way which carry some pretty amazing names such as the internationally renowned writer Gail Halvorson among others--you never know what you might uncover when exploring these streets.
The city of Palm Beach has seen an exciting revitalization in recent years. The first enclosed shopping mall, the Palm Beach Mall from the 1960s led to a brief revival for this once bankrupt town that lasted until around 1990 when developments such as City Place and preservation efforts started bringing new life again with events like El Gaucho dinner show at Clematis Street's Buckhead Atlanta Hotel & Lounge which brings thousands upon visit each year! In addition, downtown Pal Melbourne also plays a vital role not only in being a home base but an inspiration to many companies' HQ including Oprah Winfrey Network (OWEN).