Freedman's Office Furniture
Successful Businesses Start Here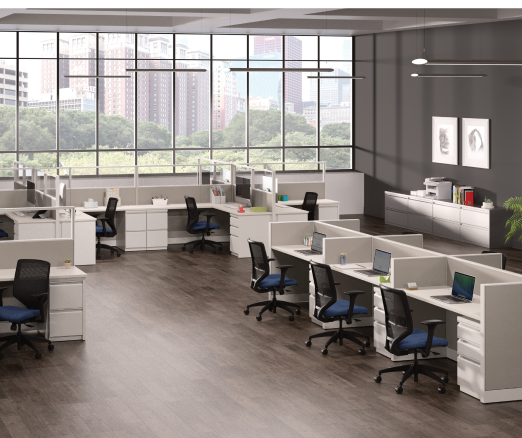 A Tailored Approach to Full-Building Furnishing
Transforming an entire office building is a significant undertaking, and at Freedman's Office Furniture, we understand the complexities involved. We specialize in providing comprehensive furnishing solutions that cater to the unique needs of every floor, department, and individual workspace within your building.
our best sellers
Price is per station based on a six-pack configuration, with back-to-back stations. The ECO Factory Direct Modern Office Cubicle Workstation System...
View full details
Price is per station based on a six-pack configuration, with back-to-back stations. These 6×6 Modern Office Cubicle Workstations will provide a mod...
View full details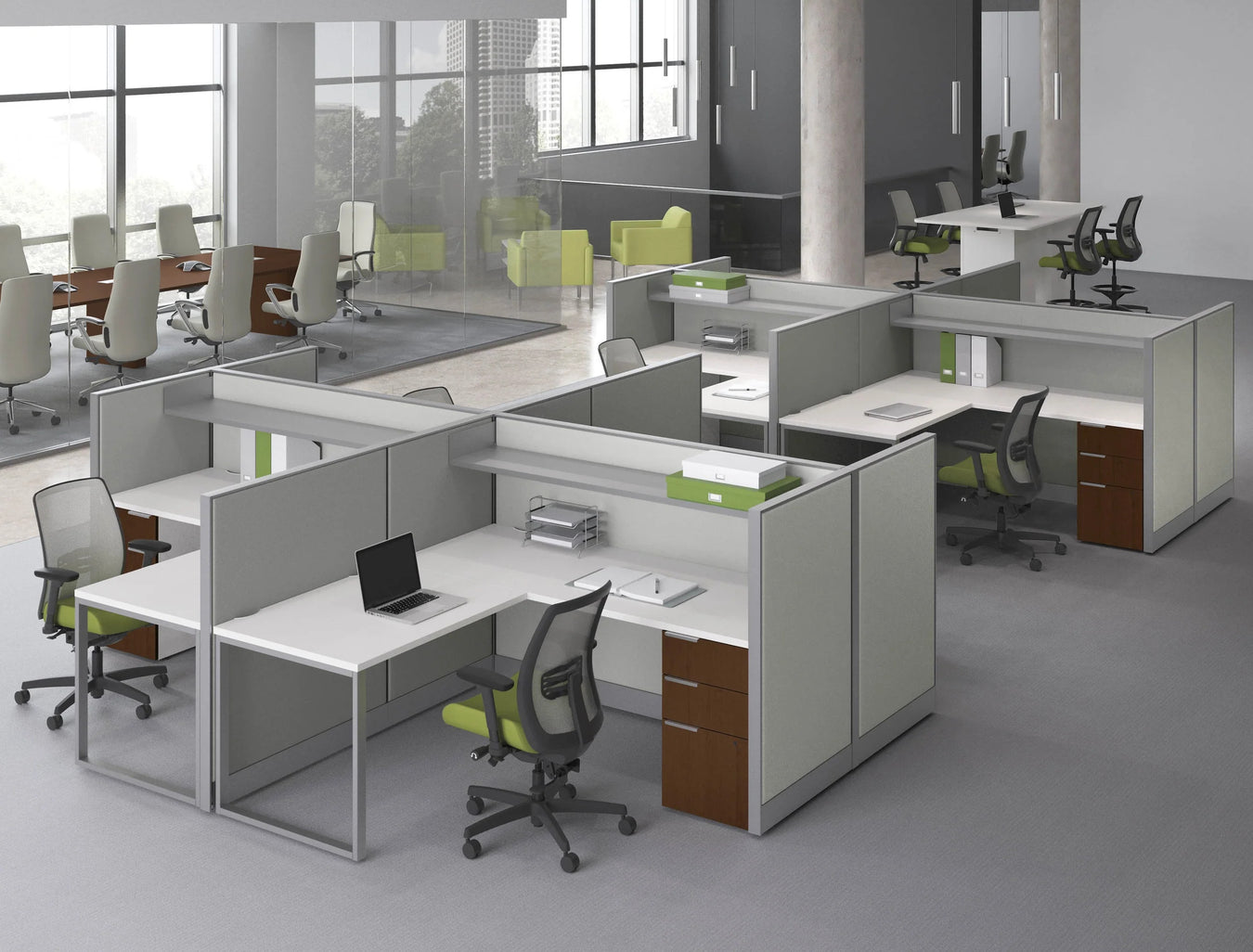 White Glove Service from Beginning to End
At Freedman's, we don't just sell furniture; we provide an experience. Consider us your personal office shoppers, attending to every detail from selection to installation.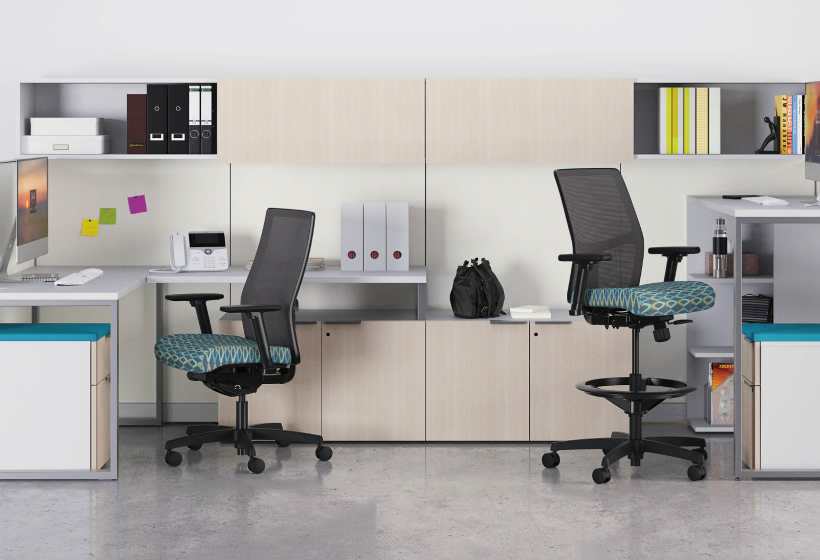 Seamless Integration from Lobby to Boardroom
Our expertise extends to every corner of your office building. From the welcoming ambiance of the lobby to the functional elegance of the boardroom, we ensure a cohesive aesthetic and functional flow throughout your space. Whether it's an energetic open-plan area, private offices, or communal break rooms, we have the furnishings to suit every need.
Boost Your Productivity and Revenue
Our finely crafted furniture isn't just about looks. It's designed to enhance productivity and contribute to your bottom line.
Customized Solutions for Every Department
We recognize that different departments have different needs. Our team works closely with you to identify and meet these needs, ensuring that each area of your office building is optimally furnished to support the specific tasks and activities of its occupants.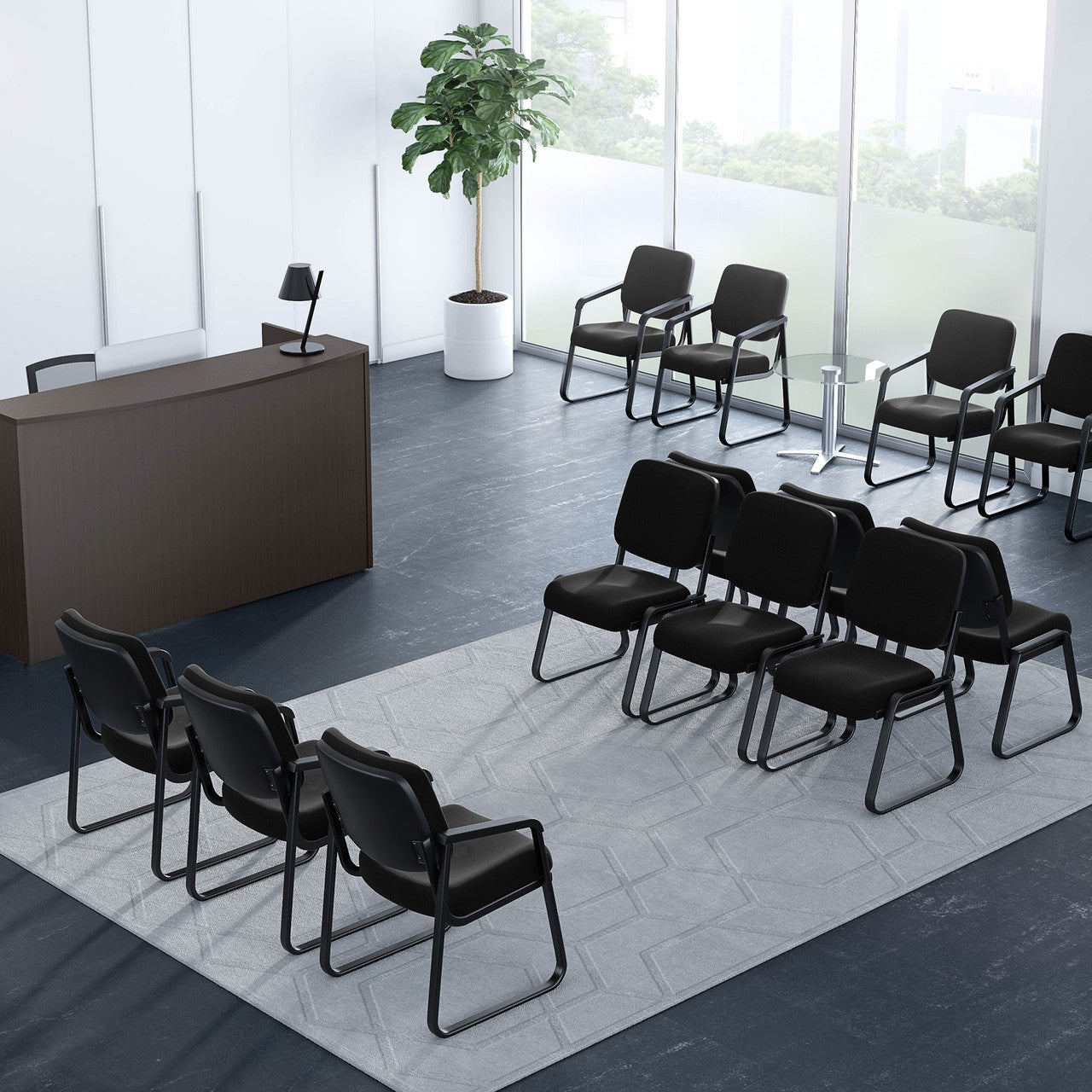 Effortless Experience with Concierge Service & White Glove Delivery
Time is money, and our concierge service is here to save you both. From the moment you choose us, every step is streamlined, including our meticulous white glove delivery.
Empowering Over 40,000 Businesses
Join the ranks of over 40,000 businesses that have transformed their spaces and their work culture with our help.
Complimentary Office Design Assistance
Not sure where to start? Our design experts are on hand to offer free guidance, crafting spaces that resonate with your brand and vision.
Storage Solutions for an Organized Space
Discover storage options that not only meet your needs but also contribute to a clean and organized work environment.
Ergonomics: Essential for Productivity
Our ergonomic furniture is designed with your team's health and productivity in mind, making long hours at the office comfortable and sustainable.
A Healthy, Comfortable Workspace Awaits
Your team's wellbeing is our priority. Our furniture creates an environment that's not just productive but also healthy and comfortable.
Acoustic Solutions for Optimal Focus
Reduce noise and enhance focus with our acoustic solutions, perfect for open offices or busy environments.
See Our Furniture in Action
Browse through our gallery showcasing diverse professionals in spaces designed by Freedman's, and imagine the potential transformation of your own workspace.
OFFICE FURNITURE SHOWROOMS
Come visit our office furniture showrooms located in
West Palm Beach and Tampa Florida
We offer personalized
office furniture solutions
Shop by category
Explore our products
What our customer say
John Koop
I've done my homework and Freedman's offered the best pricing, best service and an on time delivery and installation. Our new cubicles look great, boss is happy and I am way under budget; absolutely no complaints. Thank you for a job well done!!
Patrick Abad
Freedman's is a class act. Just did a complete redo of 3 offices and a showroom floor with them. When you walk into the showroom, it is done perfectly, so much of what they offer is there out on the floor to see, so you don't have to see it online only.
Karyn Roeling
We looked at several options before deciding to purchase our new desk from Freedman's. Our sales associate, Leidiana, was terrific. She listened to our needs and worked with us to make it all happen. The delivery team was friendly and efficient.