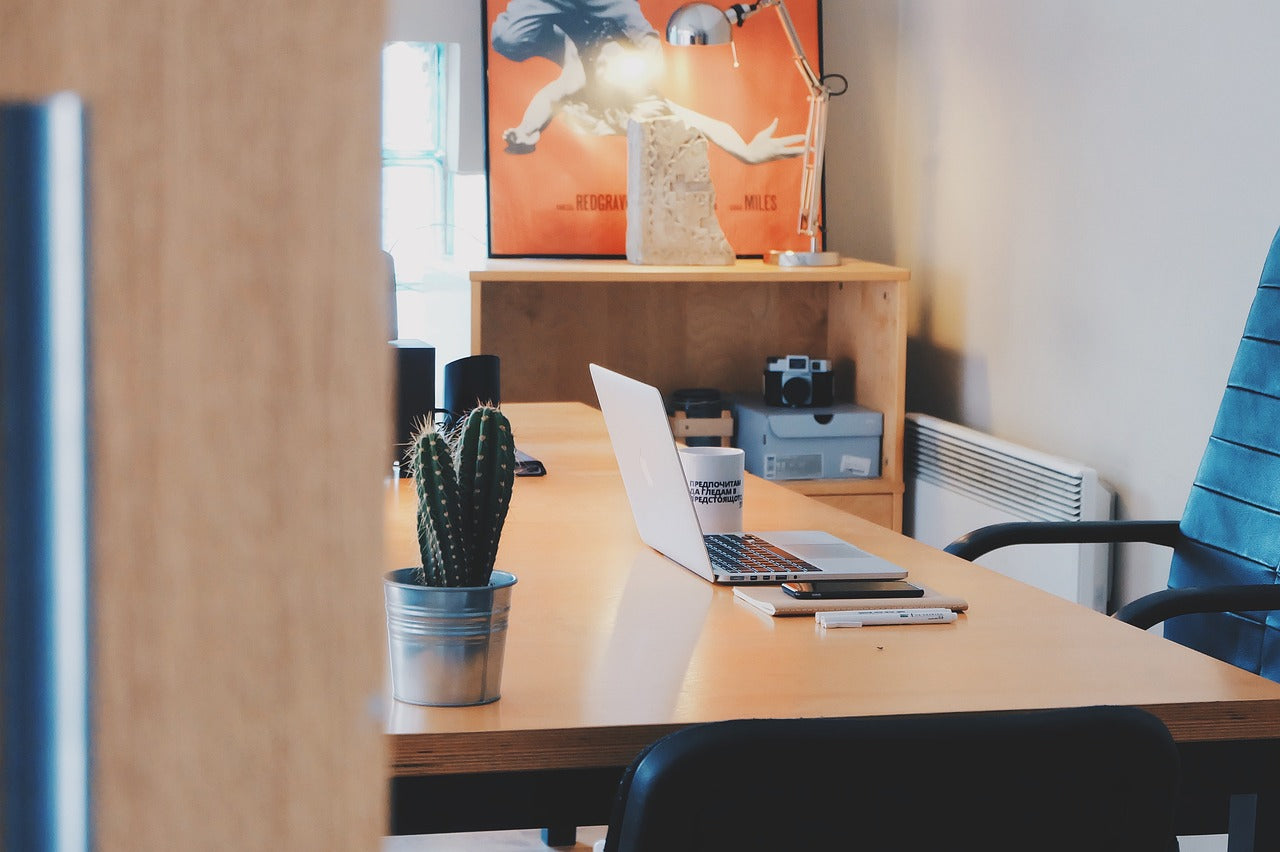 11 Office Storage Ideas to Keep Your Space Organized
You've no doubt heard the phrase "tidy desk, tidy mind" before. If you find yourself overwhelmed when your desk is cluttered, you'll need to find storage solutions that allow you to free up your desk space and gain more mental clarity for productivity throughout the workday.
Ready to learn about the best office storage ideas to help you keep your focus?
Keep reading, we'll discuss the best office furniture ideas and solutions to help you increase the storage space in your office—without creating a crowded or cluttered space.
Cabinets
Cabinets are excellent must-have solutions for your office, as you likely won't need much wall space for them. They can slot in beside your desk or be pressed against the wall to provide you with more storage space for the documents, folders, and product prototypes currently cluttering up your office.
Bellagio Two-drawer Lateral Cabinet
The Bellagio two-drawer lateral cabinet is a tidy solution that will provide you with drawer space for your documents and filing needs. This filing cabinet will blend right into your office decor as it comes in a wood grain finish with two color options. You can use it as a coffee table or take advantage of the storage space on top of the cabinet. This product is an excellent solution for storing office supplies and documents.
Bellagio Storage Cabinet With Lock
Sometimes, we have sensitive documents stored in our desks or we don't want the whole office to ransack out office supplies. So, if you're going to keep your records and office supplies tucked away and locked up safely, you'll need a filing cabinet with a lock. The Bellagio storage cabinet with lock comes with two cupboard doors that lock to prevent others from accessing your valuable or sensitive items.
Carmel Storage Cabinet
You'll love the Carmel storage cabinet if you're going for a classic espresso look in your office. You can keep your loose papers, office supplies, and folders in this cabinet and store them out of sight to retain your office's classy and classic look. The Carmel storage cabinet is a perfect addition to a rich, decadent office space.
Bookcases
A bookcase is the perfect storage solution for those with plenty of wall space. You can opt for a grand bookcase to elevate your office space while providing additional storage, or you can go for a more straightforward space-saving solution.
Bellagio Bookcase 69 " H
This full-height bookcase provides plenty of storage space for books, boxes, and filing system accessories. The bookcase comes in a classic wood-grain finish to match the rest of your office furniture, and you can choose from various colors to provide continuity in your office design.
Santa Monica Full Height Bookcase 71 " H
The Santa Monica bookcase is a sophisticated and modern style, and the shelving unit is tall, which can benefit those looking for small office storage ideas. Using wall organizers can free up space in the room and help you keep your area tidy without adding bulky furniture items.
Drawers
One of the most versatile storage solutions available is a set of drawers. You can use them to store anything—from clothing items to files and miscellaneous office supplies. To save space in your office, you can stack desk storage desks with drawers to allow for more flexibility in your area.
Santa Monica Credenza With Four-drawer Lateral File
The Santa Monica credenza with a four-drawer lateral file offers plenty of space for storage. You can keep the cabinet pressed against your office wall and use the desktop storage space to store the items you need handy regularly.
Shelves
If you want to improve your office storage, you can use vertical space to reduce the amount of room that your storage solutions take up. You can use shelves to create more home office storage without making the room feel smaller.
Santa Monica Four-Door Mobile Credenza
If you can't fit any more furniture in your office, you should consider the Santa Monica four-door mobile credenza. You can quickly move it around your office whenever you need to free up space, as the bottom is fitted with convenient wheels. So, you can store it wherever you like and move it when you need easy access to the contents of the storage credenza.
Santa Monica Deluxe Hutch With Glass Doors
A hutch cabinet is one of the best creative ideas for office storage. You can mount a cabinet above your desk drawers and desktop to provide storage and shelving above your desk. People often neglect to think about vertical space, which is one of the best ways to take advantage of your wall space. The cabinet is wall mounted, using a hidden wall bracket to keep it secure, and it easily slots over your desk.
Floating Shelves
Floating shelves are the perfect home office storage idea, they provide a new storage spot without making your home appear more cluttered. The minimalist design makes them look clean and does not overcrowd your wall space. You can still maintain empty wall space while accessing more home office storage.
Mobile Storage
Mobile storage is excellent for keeping your home office clear or for clever storage in an office environment—providing more functionality and versatility.
Santa Monica Mobile Combo Storage Unit
This mobile storage unit allows you to easily transport it throughout your office. So, when you need to move your paper clips, staples, and paper stores to a more accessible location, you can quickly move this portable storage cabinet.
Santa Monica Mobile Pedestal Box File
If you have a small office, the Santa Monica mobile pedestal box file will easily slot in where you need it—it is tiny. However, when you don't need it, you can quickly move it out of the way and store it elsewhere to free up space. The box filing system is lightweight, and the wheels make it easy to transport from one room to another.
Desktop Storage Ideas
If you're looking to declutter your visible space but don't want to put anything away, you'll need to consider your desktop storage options to ensure that your office essentials are within reach.
Here are some of the best storage ideas for your desktop surface
Desktop organizer

—on your desktop, you can fit a desktop organizer with a good paper tray, pencil storage, and storage for your office equipment. With a desktop organizer, all of your essential items will be within arm's reach, instead of tucked away in your desk drawers.
Upright paper trays—

if you need to store documents on your desk, a standard paper tray will probably take up more space than you'd like. For this reason, it's best to opt for a suitable alternative that will provide more space.
Wall-mounted caddies

—to keep your desktop clear, you can use wall-mounted caddies for extra space for your pens, pencils, and paper clips. Wall-mounted caddies can be simple pen pot shapes, or they can come in more complex designs with more features.
Creating levels

—to keep your desk space clear, you can use clever storage ideas to create different levels on your workspace. You can have a small set of drawers on your desktop and use them to elevate your desktop computer or laptop, creating the illusion of a spacious desk while also providing more storage. Even a laptop can fit inside the drawers so you can tuck it away for other work.
Plastic storage containers

—depending on what you fill them with, plastic storage containers can create an aesthetically pleasing look on your desktop. You can even reuse household items, like candle jars and plastic food containers, to organize your things if you're on a budget.
Final Thoughts
Did you know that maximizing your office space can help you increase your creative ideas and feel more at ease during your working day? If you implement a few creative ideas, you can ensure enough storage for your sticky notes and craft supplies and enough room to hide daily clutter.
At
Freedman's Office Furniture
, we believe that creating a relaxing workspace can help to improve your mindset and get your creative juices flowing better. Check out our furniture collection to discover the items your office is missing!