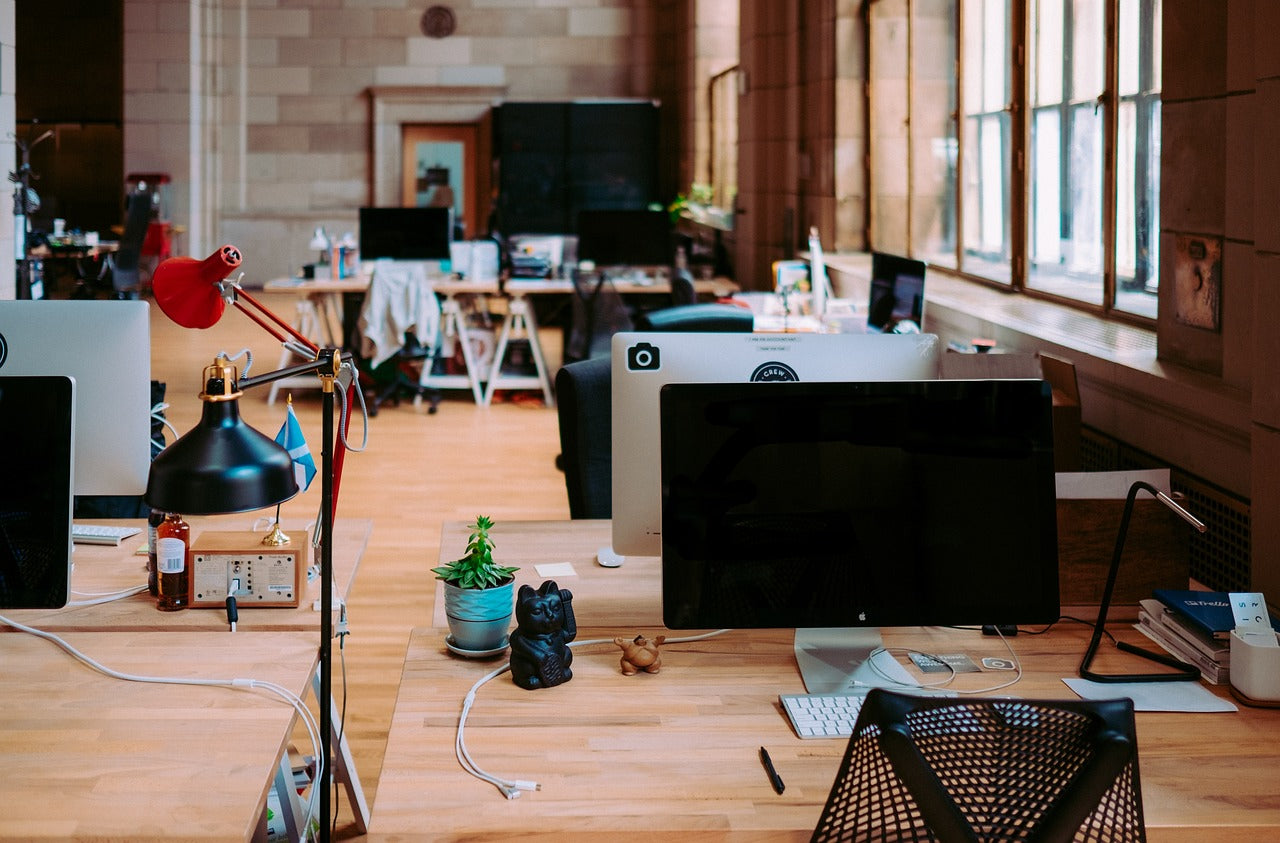 Table Vs. Desk: What is the Difference?
When planning your office space, it's essential to know precisely what you're looking for as this will narrow your search results. Though it may not seem obvious, there are distinct differences between tables and desks. So, which one do you need?
Keep reading as we'll discuss the differences between tables and desks. This will help you make the right choice for your space and allow you to create a more precise search without confusion!
To browse quality furniture, why not check out the tables and desks at Freedman's Office Furniture? We provide ergonomic designs for absolute comfort in the workplace.
Desks: What You Need to Know
What makes a desk different from a table? Let's take a look at the standard features of desks.
Desks are Typically Related to Work
Desks generally support productivity rather than leisure. They provide a designated space for storing office supplies and a work surface for your laptop, computer, or workbook.
All desk types support comfortable working for long periods, allowing you to work without feeling drained, uncomfortable, or sore. Opting to pair an ergonomic chair with your desk will allow you to experience greater comfort when working for sustained periods.
Desks are Supported by Legs and Pedestals
A desk will have legs and pedestals that support the main work surface. A pedestal is a single support structure that supports the middle of a table from underneath. Whether these legs include cabinets or drawers depends on the type of desk you choose.
A Desk's Range is Determined Based on Comfortable Use
The height of a desk is designed to provide a comfortable working experience, ensuring your work is at eye level. This prevents hunching or strain—even when working at a standing desk.  A dining table or coffee table will not be designed with working in mind, so the height of these tables may be uncomfortable for working in an office environment.
Desks Can Include Shelves, Drawers, and Cabinets
Desks often need to provide space for you to store your files, office supplies, and stationery. This is why shelves, drawers, and cabinets are often incorporated into a desk's design. These designated storage areas can be found beneath the desktop or above the desk in a hutch-style feature. 
Desks are Only Used by One Person
Since a workspace is generally considered a private space, desks are designed to accommodate only one person. Of course, you might find double-sided desks designed to fit into tight office spaces, but the average desk is only designed for one person.
Tables: Everything You Need to Know
Tables come in various shapes and sizes. You can choose from a dining room table, side table, conference table, training table, or coffee table to suit your needs. Tables are more versatile than desks and can fit a broader range of requirements. Here's everything you need to know about tables.
Tables Have Numerous Uses
There are many different styles of tables, all designed for various things. Below are some examples of different table types
Side table—a side table can be placed at the side of your bed, beside your sofa, or even in your hallway.

Side tables

provide a flat surface to rest your coffee cup, place an ornamental vase, or toss your keys on at the end of a long working day.

Dining room tables—a dining table is pleasantly designed, typically square, oval, or circular. It facilitates conversation while people enjoy their meals. The table height is ideal for eating from; a dining table will generally be more aesthetically pleasing than a desk.

Coffee tables—these tables are generally much shorter than other tables and are designed to accompany a sofa that's lower than a typical chair. A

coffee table

provides a flat surface for placing hot drinks, television remotes, and decorative items. Some coffee tables have storage space in a lift-up cabinet style.

Bistro tables—a bistro table is a smaller table designed to facilitate light dining experiences, and you might find them in a cafe or bar setting.

Collaborative work tables—a communal work table facilitates multiple people working at a desk in a collaborative environment. A work table might have wheels and be at the perfect height to facilitate work.

Conference table—a

conference table

provides enough space for several people to comfortably gather around either for conference meetings, board sessions, or brainstorming plans.

Training table—a

training table

is perfect for any collaborative work such as trainings, workshops, or group discussions. This type of table is often designed with ergonomics in mind, promoting productivity and comfort.
Tables are Supported by Legs
Most tables are supported by legs with no pedestals or storage areas —a desk usually has legs and pedestals. 
A Table's Size Varies Depending on its Intended Use
A table can come in varying heights and sizes. For instance, a coffee table is only designed to rest coffee cups and coasters on a flat surface and doesn't need to be too large. On the other hand, a dining room table needs to be large, providing ample flat surface space for dining and placing serving trays. The size of a table should always accommodate the specific function of the table.
Tables Don't Have Shelves, Drawers, or Cabinets
Tables generally don't have shelves, drawers, or cabinets. Though some may have nifty little storage spaces, their purpose isn't for storing things—only providing a flat surface for eating, leisure, or group work. To have storage, mobile drawers or drawers on wheels which can be slid underneath or beside the table can be purchased separately at Freedman's Office Furniture.
Tables Can be Used by Many Individuals
A desk is designed for one person sitting and working on their own. A table, on the other hand, is designed for use by many individuals.
Desks or Tables: Which are Best?
So, which do you need to be looking for? A desk or a table? Read below to learn which will be best for your specific needs.
Desks are Great for Work, While Tables are Perfect for Socializing or Dining
Designing a workspace or home office workspace involves choosing a desk—they generally provide the perfect height and comfort features necessary to work long hours. Tables, on the other hand, are ideal for a social or collaborative setting. They provide ample space for multiple people to use the surface and allow all occupants to view each other during the process.
Desks Rest On Both Legs and Pedestals, While Tables are Supported by Legs Only
If you need a sturdy surface for work, you need to ensure there is plenty of legroom. With a desk, there may not be space underneath for your legs since they are supported by a pedestal. On the other hand, a table has plenty of room underneath for you to stretch your legs and stay comfortable while you type or write all day! You won't have a pesky pedestal preventing you from resting comfortably while you work.
Desks and Tables Vary in Size Depending on Their Intended Use
A coffee table will be unsuitable for group dining, while a desk will be unsuitable for group work. Choosing between desks and tables requires an understanding of the intended use as you need to ensure the size and height will be suitable.
Desks are Great for Organizing Because They Have Shelves and Cabinets, While Tables Do Not
Desks are designed to accommodate file storage and the storage of miscellaneous items. They provide shelves and cabinets to increase productivity—you won't need to get up to reach that book or pen you need. A table, on the other hand, is less ideal for organizing as not all tables will provide storage space.
Desks are for One Person, While Tables are for Many
Tables allow for playing games and eating meals, with plenty of space to have a buffet-style dinner or enjoy beverages in a group. A desk won't provide this space as they have an anti-social design—perfect for working, less so for dinner parties.
FAQ
Let's discuss any lingering questions you might have about tables and desks.
Can I Use My Table as a Desktop for Work?
You can use a table as a desktop for work. For instance, many people use their dining room table when working from home. But, this does not mean that one will work long-term. A desk will be much more comfortable for long-term use and will provide storage space to ensure that everything you need for productivity is at your fingertips.
Can I Use a Desk for Multiple Purposes Beyond Work?
You can use a desk for many purposes beyond work. You can use it for sewing, sketching, or recreational hobbies. However, a desk is not excellent for social functions and will leave much to be desired.
What Kind of Furniture Design Functions as Both a Table and a Desk?
If you're looking for a table and a desk, you might consider choosing a collaborative work table. This kind of table allows for group work and can double as a dining table or desk when needed. The height is perfect for working comfortably. Pair with ergonomic chairs, and you'll have an extremely versatile workstation.
Takeaway
While they may seem similar, desks and tables are very different. A desk does not have enough space for social settings, whereas a table is generally designed for multiple people. While a desk is great for solo work, a table is designed for various purposes. Choosing carefully between the two will help ensure your workspace is versatile and designed for functionality and productivity.