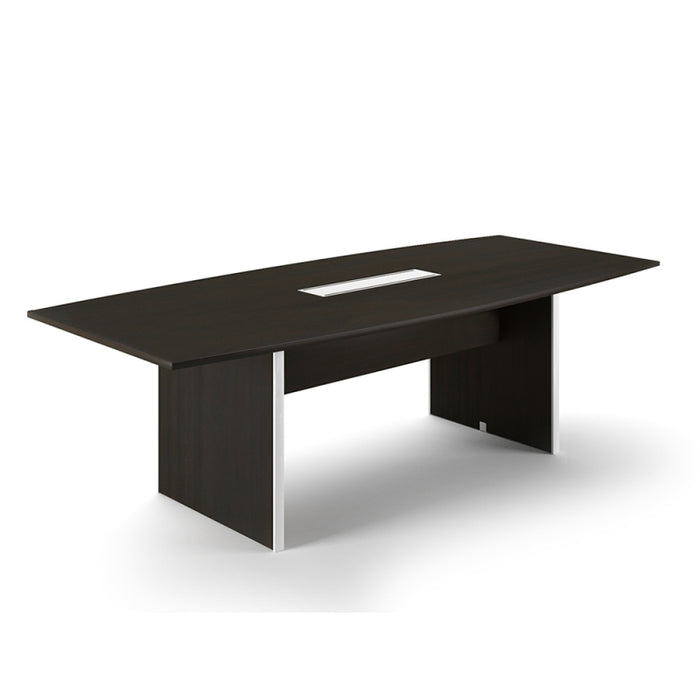 Santa Monica Office Conference Table
Santa Monica Office Conference Table | 8'
Original price
$2,300.00
-
Original price
$2,300.00
Introducing the Santa Monica Office Conference Table 8', a masterpiece of modern office furniture that seamlessly blends style and functionality. This elegant 8 ft conference table is the perfect centerpiece for any professional setting. Crafted with meticulous attention to detail, its sleek design exudes sophistication, making it an ideal choice for contemporary office spaces. The Santa Monica Office Conference Table provides ample space for productive meetings, encouraging collaboration and productivity. Whether used in boardrooms or executive offices, this office conference table combines exquisite aesthetics with practicality, showcasing the perfect balance between form and function. Elevate your workplace with this remarkable modern office conference table.

The Santa Monica Collection features an array of finishes such as Noce, Miele, Blanc De Gris, Espresso, and Grey. This collection offers a variety of desks, credenzas, hutches and various storage pieces for your office needs. The Santa Monica Collection provides a modern, chic, and unique versatile design.

***Call for current stock levels***

10 years warranty on office conference table
Introducing the Santa Monica Office Conference Table 8', a masterpiece of modern office furniture that seamlessly blends style and functionality. This elegant 8 ft conference table is the perfect centerpiece for any professional setting. Crafted with meticulous attention to detail, its sleek design exudes sophistication, making it an ideal choice for contemporary office spaces. The Santa Monica Office Conference Table provides ample space for productive meetings, encouraging collaboration and productivity. Whether used in boardrooms or executive offices, this office conference table combines exquisite aesthetics with practicality, showcasing the perfect balance between form and function. Elevate your workplace with this remarkable modern office conference table.

The Santa Monica Collection features an array of finishes such as Noce, Miele, Blanc De Gris, Espresso, and Grey. This collection offers a variety of desks, credenzas, hutches and various storage pieces for your office needs. The Santa Monica Collection provides a modern, chic, and unique versatile design.

***Call for current stock levels***

10 years warranty on office conference table
- Color: Grey, Espresso, Blanc De Gris, Miele, Noce.
- Boat shaped design with soften corners.
- Wire management ready.
- Aluminum soft touch wire management cover.
- Aluminum accent on each legs.
- Tungsten grommet covers at the bottom of each legs.
- 1 thick top panel.
- 3mm matching PVC edge.
- Black adjustable glides.
- Cam lock ready for easy assembly.
- Metal inserts ready for compatible component attachment.
- Low glare laminate technology increases focus and concentration.
- CARB compliant.
- Exceed ANSI/BIFMA quality standards.