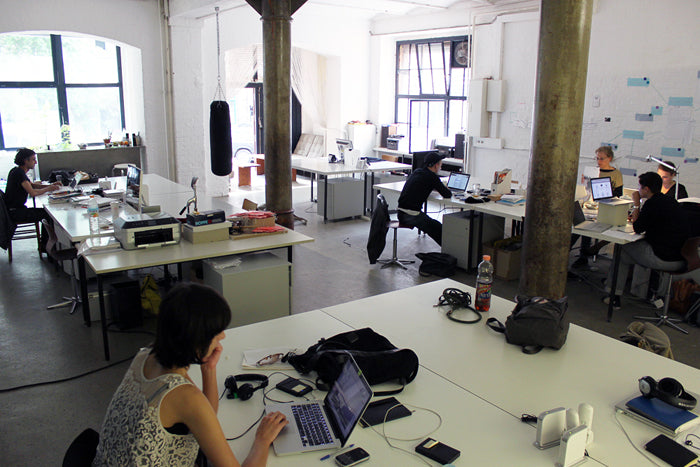 June 29, 2022
Andrea Hasburn
Tips for a Successful Co-working Office Space
Co-working offices started as a cross-over between shared office, business center and a café, but now it has become an entity of its own. Now most offices prefer co-working spaces rather than cubicle or separate offices. Co-working spaces are today found in all cities where one can or must work independently.
Co-working is essentially an environment in an office and involves peoples having independent activity. All the people in a co-working environment need not be from the same profession or even working for the same organization. These spaces are most often utilized by small entrepreneurs and freelancers. When talking about workplace, with the rise in technology, cloud computing and mobile devices it has become very mobile and fluid. People are no longer attached to a single place or even an organization. In 2016, one-third of the workers constitute freelancers and their percentage is ever increasing. According to an estimate freelancer percentage will increase up to 40% by the year 2020.
Co-working spaces need to be something more than just rooms with furniture. When buying and furnishing co-working spaces there are certain things that should be kept in mind. You should offer the individual something that is more than what he can avail in his home. Otherwise, why should he even go to the office when he can do the same thing in his home? Some of the points that should be considered for a successful co-working Office Space are:
The Location
The location where the co-working space office is located affects very much the number of people you attract. So choose a location which is close to public transportation and has high accessibility. Like locations close to train stations or bus stands are ideal for a successful working space. Also, try to select a location which is close to a coffee shop and small shops so that users can go there to take a break. Optimize your location based on your budget.
The right furniture
As mentioned above your co-working space should offer something more than what is offered at home. You should consider buying premium chairs and desks that are also not very expensive. A look into used furniture but with all the premium features is advised to reduce cost. But make sure that all the chairs are comfortable, nice and ergonomically adjustable. You can also provide standing desks for individuals who desire them and also to add variety to your working space.
Style
Your working place should be inviting and luxurious at least in appearance. Don't hold back in terms of design and styling as they say first expression is the last expression and it is the first thing that will attract individuals to your working place. It should be luminous and airy producing a soothing and relaxing effect on mind. The presence of plants also produces a positive effect on workers.
Layout:
The layout of your working space should be properly designed and should include separate places for meetings, a small portable kitchen and a lounge for people to relax.
Our Products
The Carmel Collection offers contemporary finishes such as Espresso and Mahogany. This collection offers a variety of desks, credenzas, hutches, a...
View full details