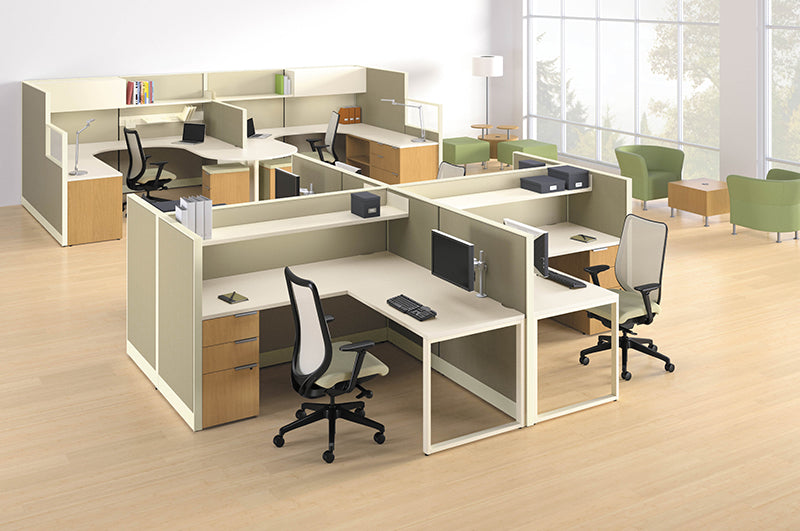 June 29, 2022
Andrea Hasburn
The In's and Out's of Fast and Affordable Workstations
Working in relaxed places helps working efficiently and you become productive. Besides, you also enjoy working. An uncomfortable place is certainly different, affecting the working attitude and mood. However, there is a need to have office affordable workstations and this is important for the business growth. Incorporating cubicles is the trend and this also offers each employee an individual workstation. Nowadays, it is inevitable to have a work space without filing cabinet, storage units and privacy panels and the only solution is to consider the functional workstations that can be fitted fast and it must be compatible with the available office space. Consider few important aspects:
The Function
An important consideration with office workstations or furniture is how it will be used. An office will be configured differently and so making room for people is mandatory to create appropriate work environment. This means the complex part is the office furniture. The panel systems or cubicles are a complex setting to be handled, but luckily, now there are functional workstations available that feature the ease of assembling. Following the assembling instructions are enough to complete the workstations in few minutes. Get productive in a short time!
The Look
The Look a workstation has in an office space sets the tone for the entire space. The choices of workstations are now in various choices right from sleek to bulky and shiny to retro, and so on. Consider your office vibe and pick appropriate stylish workstations. The new furniture comes with customizable options allowing users to choose as per the adaptabilities. There are several color combinations and components to create executive personalized offices, workstations, reception stations and more, giving your business an impression and perfect professional look, besides offering an eye-catching contemporary and sleek look that is absolutely the right choice for any modern office.
Flexibility
Finding ways of configuring workstations in the available office space is a win-win situation for businesses. This is because it involves a lot such as to remove a cabinet or panel and to squeeze another desk and this means flexibility is a must. It may be a real benefit consideration as your office may grow and require more people and workstations. Consider avoiding long term headaches by choosing flexible workstations, Contact for more information.
Health benefits
Today, employees are mostly stressed out in every office. Thus having functional workstations that are also flexible workstations offers the edge to become productive. Having ergonomically designed workstations and furniture promotes well-being and good health of the workers. Installing comfortable workstations saves the employers from future payouts. Thus the entire company can be successful and the works more productive.
Reasonable
Finding furnishings of the commercial grade is not an easy stride. Basically the main concern is the reasonable costs. The workstations must not be in intimidating prices. Of course, it should present a professional look, appear modish, stylish, sleek and suit the modern office, but above all the cost must be reasonable. Fortunately, there are admirable collections of workstations at reasonable costs available to suit most office environments.
Our Products
The Carmel Collection offers contemporary finishes such as Espresso and Mahogany. This collection offers a variety of desks, credenzas, hutches, a...
View full details