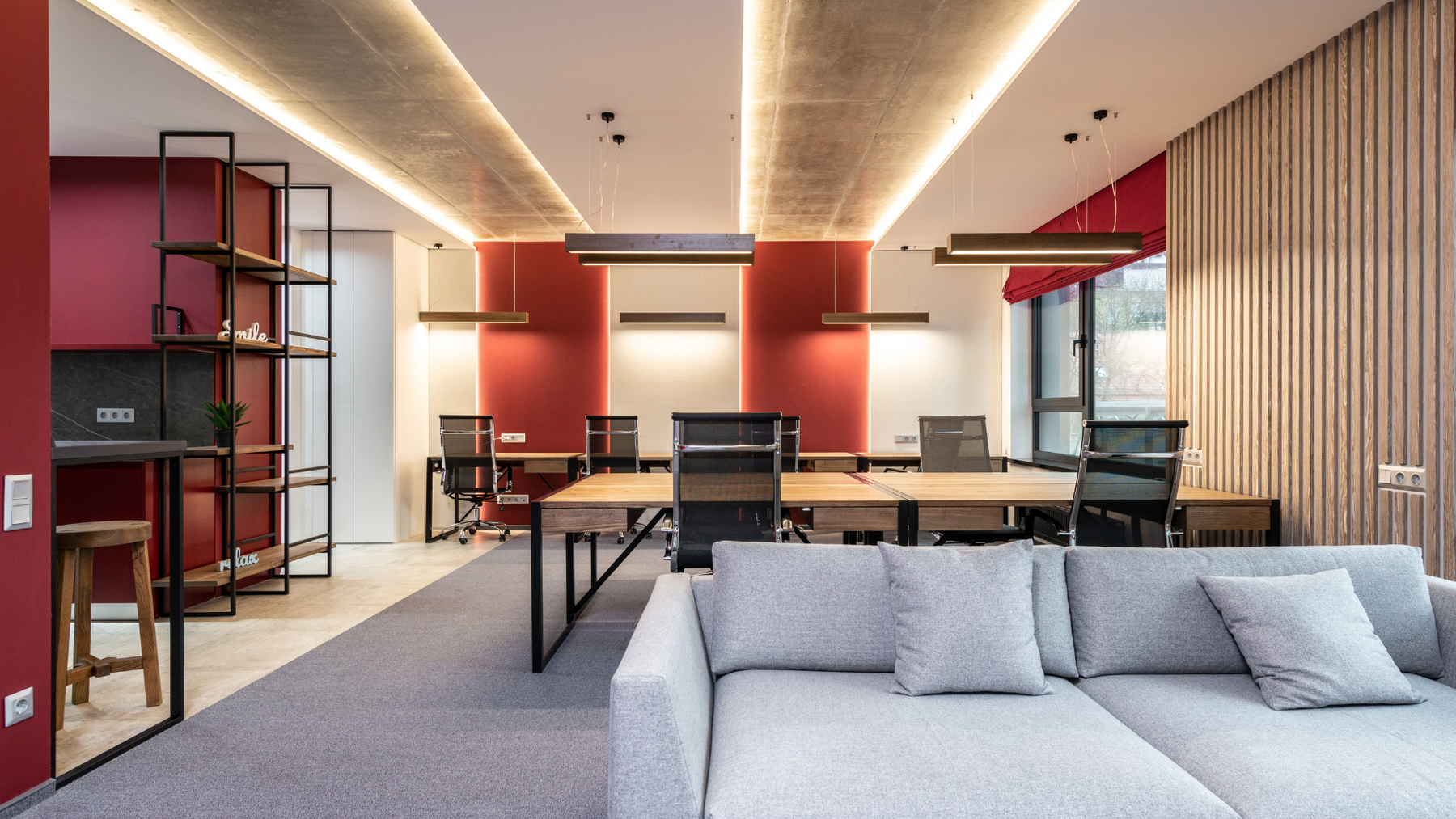 Transform Your Office Lobby With These Furniture Ideas
When you visit a business, the lobby is where you develop your first impression. Whether you're a customer or a client, you'll subconsciously judge the business based on their office space's general 'vibe'.
What's your office lobby like? Is it setting the right tone and reflecting your business's professional and established nature?
Keep reading as we explore how to choose the right furniture for your lobby and clue you in on the latest trends in office furniture. This is your push to create a more inviting office space for your clients and staff!
Freedman's Office Furniture is your go-to for used, new, and cutting-edge office furniture. Check out our collection of sofas and reception seating to get started with your lobby transformation.
Choosing The Right Furniture For Your Office Lobby
Choosing the right furniture for your office lobby involves knowing why it matters. How will allocating a budget for office design help your business in the long term? Here's how your choice of office furniture affects every facet of your business.
Why Is It Important To Have Office Lobby Furniture?
Office lobby furniture impacts people's first impression of your business, so you need a warm and comfortable environment to establish a great connection with your brand. If you're an interviewee entering an office for an interview, you'll be less inclined to want the job if the lobby has worn, ugly, and decaying decor, right? You want your work environment to be pleasant, comfortable, and fresh.
Attractive office lobby furniture does the job when it comes to your prospective clients, partners, and employees - it attracts them, sets the tone, and draws them in.
What Is The Impact Of Office Lobby Furniture On Visitors?
Visitors who enter your premises will regard your business more highly when they see clean, stylish, and inviting furniture. It shows that your business is well-established and places care into everything you do before you even greet the visitor. While they enjoy your waiting room furniture, they will feel right at home, putting them at ease for whatever business meeting or interview they're visiting for.
Considerations When Selecting Office Lobby Furniture
When selecting your office lobby furniture, you should set an initial budget to ensure you don't spend more than you can. Then, you should determine which furniture style would mesh well with your office's existing architecture and vibe. 
Once you have a style in mind, it's time to consider the space. How much room you have will impact how much furniture you buy, along with the shape. For instance, a round reception desk in a small space would be a ridiculous waste of valuable space and set the room proportions off.
Types Of Office Lobby Furniture
You can choose from various office lobby furniture options - the key is identifying the room's function. What will the room be used for? Is it a waiting room? Or is it more of a welcome desk to answer visitors' queries?
Reception Desks For Professional And Welcoming Entrance
How do you know where you're going when you enter a building for an appointment or meeting? The best way to welcome employees, visitors, and interviewees to your office is to have a reception desk. A reception desk is the welcoming 'hub' where your admin or reception staff can answer calls, register visitors for meetings, and greet people entering your offices. Without reception desks in your office, your visitors will be lost, not knowing where to go and unsure whether they're in the right place.
Waiting Room Chairs For Comfort And Style
Waiting room furniture can be an opportunity to provide your visitors with a sense of increased comfort and style. You can create a cozy setting with plush sofas, blankets, and cushions, or you can simply provide some chairs to ensure those in your waiting room can sit comfortably.
It all depends on the atmosphere you're trying to establish - a cozier waiting room establishes a chic, up-and-coming atmosphere for your business. On the other hand, waiting room chairs can establish a more professional and formal feel, which is especially important in a dentist's office, doctor's office, or high-level establishment.
Coffee Tables And Side Tables
A waiting room with coffee is a great waiting room. Welcoming your guests with a fresh hot cappuccino will put you in high regard, that's for sure. And where will they put their steaming cup of coffee once they have it? On the side table or coffee table, of course! Adorn these tables with decorative coasters, a vase of fresh flowers, and some pamphlets for your business or many local businesses. This will help set the tone that your business pours love, effort, and coffee into its visitors.
Trends In Office Lobby Furniture
Let's look at the top trends and aesthetics in the office lobby furniture scene right now! Here are the best office lobby furniture ideas to get your inspiration senses tingling!
Modern And Minimalistic
A modern and minimalistic look suits a clinical or highly professional setting where cleanliness is valued. Not only does it make sanitizing the area more accessible, but it sets a more distinguished and formal tone. 
When crafting this aesthetic, use metal and glass furniture for a cleaner look or use wood and clean white colors to create a warm, homely, minimalist setting. Consider adding candles, plants, vases, and other decor elements to add warmth to the space. This way, it won't be a barren, bare, and cold-looking reception - as this isn't very welcoming.
Ergonomic And Comfortable Seating Options
Who wants back pain when waiting in a lobby for an hour or two? Your guests and visitors deserve comfortable reception furniture and lobby seating while they wait. Ergonomic furniture designs consider spinal alignment, pelvic pressure, and arm positioning to ensure total comfort for those waiting in your reception.
Ergonomic seating options generally include lumbar support, which preserves the spine's natural curve to ensure complete comfort.
5 Best Ideas To Transform Your Office Lobby Furniture
Considering refreshing your office lobby? You don't need to budget the whole thing right away. Simply implementing a few upgrades can enhance your space.
This sleek chair offers comfort, durability, and space efficiency while reflecting professionalism and attention to detail. Its minimalist design complements various decor styles, making it a versatile choice for enhancing your office lobby's aesthetics. Explore this exceptional seating option to create a welcoming and lasting impression in your office space. 
The Santa Monica Modern Office Desk is an office reception item you won't regret purchasing. It has a low desk height ideal for smaller waiting rooms and has an L shape that makes it perfect for space saving. Your receptionists will have their own cordoned-off space to perform their daily duties, and you can position guest chairs on the opposite side. We recommend using this desk for a sales setting, such as a car dealership or real estate office, as it sets the stage for lengthy purchase processes and interactions.
The Carmel Office L-shaped desk offers the perfect centerpiece for an antiquated office lobby, perhaps in an older building. The warmth of the mahogany color is perfect for establishing a welcoming and cozy atmosphere. Pair this desk with antique lampshades or caged bulb lights, depending on whether you want a modern or antique feel in your office (antique lampshades work particularly well in legal offices to set a classic academic tone.
The office lounge chair is perfect for your modern office reception furniture. The refreshing blue color makes this the perfect choice for a clean-looking space with plenty of color. Throw some decorative cushions or add some statement wool blankets for a more homely feel - perfect for offices looking to compete with the comfort of a home working environment.
A right-end office lounge chair is the perfect choice for your corner space. Simply place this chair into an empty corner, add a side table, and create a welcoming space for your guests to sit and wait while your receptionist arranges their visit. The black color options make this the best option for any office aesthetic, as it matches well with most decor.
Takeaway
When choosing your waiting room furniture, consider how much space you have and the best ways to create an inviting - but not overcrowded - space. Investing in just a few new lobby furniture pieces can revolutionize your space and change the impression clients get when they visit your office.
At Freedman's Online, we take pride in offering affordable, elegant, and professional office reception furniture. Check out our collections of new and used office furniture to begin upgrading your space today.