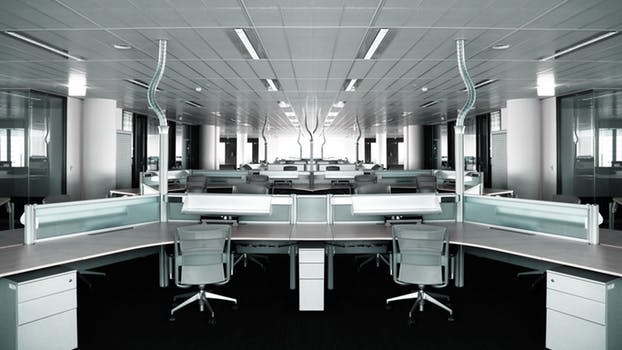 June 29, 2022
Andrea Hasburn
Steps to Choose Office Design Services
Both as an employer and as an employee, who doesn't want a perfectly-designed office! By having an adequately decorated and designed office, as an employer, you can get the attention of the employees as well as can impress your business partners. And for an employee, an ideal workspace invites both comfort and work-satisfaction. Yes, an ideal office design not only reflects how meticulous you are about the appearance of your office; but also leaves an impression that you are a perfection lover.
But how can you achieve the ideal look for your office? Well, there are various office design services that can help with achieving the desired look of your office. However, you need to be careful while opting for office remodeling services. Here are the three most important things that you need to consider while hiring an office design service.
Quality of The Product That They Offer
The first and foremost thing that you need to consider while hiring an office design or refinishing services is the quality of the products that they have to offer. Be it tables, desks, chairs or cubicles, a quality furniture in an office says a lot about the quality of the services that you're going to offer to your clients. Plus, as an added advantage, a fine quality office furniture lasts longer than any other cheap quality products. In case you want customized furniture, well, an ideal office designer company should be capable of providing you with that; so that you can achieve maximum space inside your office. The better the quality of the furniture will be, the greater will be the comfort level of both your clients and employees.
Choose Design Services Based On Work Type
Whether you want to renovate your existing office space or want to expand it to a fresh new place, hiring design services based on your work type is always considered to be a smart idea. Therefore, you need to look for such office refinishing services that can offer you tables, cubicles and other types of office furniture that suit perfectly with the type of work performed in your office.
Price Is Definitely Worth Considering
High-quality office furniture does not necessarily mean that they have to be highly priced. There are various office design or remodeling services present, who provide the best quality for a price that can be easily affordable. Therefore, before relying upon any office design services, make sure that you get an estimate from the service provider and tally it up with your own budget. When it comes to redesigning, it's always better to stick to your budget. However, you can save some extra money in case you want to add some specifications which aren't there when you make the deal.
Remember, no matter what office design or remodeling services you choose to employ; figure out what are the things that you want from them. So that, you don't have to end up paying for those services that you do not require at all. An ideal office design company will not only understand your needs, and execute them just accordingly; but also will never force you for having services you don't prefer.
Our Products
The Carmel Collection offers contemporary finishes such as Espresso and Mahogany. This collection offers a variety of desks, credenzas, hutches, a...
View full details