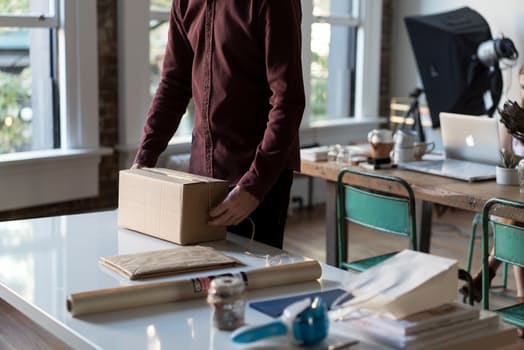 June 29, 2022
Andrea Hasburn
Top Mistakes to Avoid When Moving Offices
Moving your old office to a whole new place can be indeed challenging. Therefore, there are chances enough for various things to go wrong or ending up in bad conditions. Be it improper planning or not knowing the details of the new office building, mistakes can be various. No matter how many refinishing services you hire, unless you avoid such mistakes your new office can end up giving you more worries. Well, here are the top 4 common mistakes that everyone needs to evade.
Not Investigating About the New Place Properly
Not investigating about the new place where you're moving your office to can turn out to be the biggest blunder during shifting offices. Before giving your sign to any legal lease contract, try to thoroughly know about the new building. You can even try getting written confirmation as well from the owner of the property about whether the features you seek are present in this building or not. You don't end up paying for such a property which doesn't offer features you supposed it to.
Not Selling Your Previous Office Furniture Quickly
Not liquidating the old furniture of the previous office is one of very common mistake that many company owners do. You may think that this furniture can be reusable in your new office. But that may not be the case always. Your existing furniture may not fit in the new office or can be damaged if not shifted with proper care. Therefore, try selling the furniture of your previous office as soon as you can. You can always count on reliable remodeling services for getting the desired look for your new office.
Not Inspecting Whether There Is Union Contracts or Not 
If you're purchasing a property, then this factor may not be a concern; but in case you're planning on leasing a property, it's important that you find about contracts of the labor union. Because, there are some buildings that often require such contracts that can ultimately limit the vendors' numbers whom you can employ for various building services, such as electricity, phone or air conditioning etc. Therefore, always try to find out whether there are any such contracts for the building or simply search for suitable vendors for best prices possible.
Not Selecting the Right Kind of Office Building
Opting for small buildings without proper security, insurance facilities, approval for refinishing services, may lead to suffering from lack of essential amenities as well as can appear as an obstruction for having ideal remodeling services or even can cause you a lot of money. While big business buildings come with lots of facilities and amenities; but they cost a bit higher, compared to the small buildings. Therefore, you need to choose an office building considering both your budget and available facilities.
When there are mistakes during office shifting, as a result it generally leads to operational downtime, cost overruns and in some cases even cause worse damages. Therefore, it's very important that keep these above-mentioned four common mistakes in mind, so that you don't have to bear any kind of losses.
Our Products
The Carmel Collection offers contemporary finishes such as Espresso and Mahogany. This collection offers a variety of desks, credenzas, hutches, a...
View full details